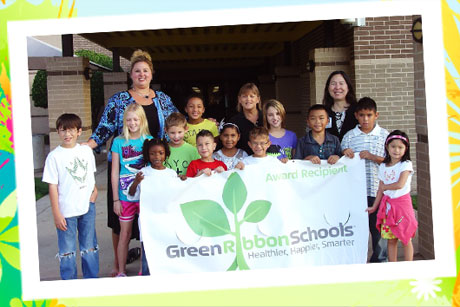 Today's children are the first generation in two centuries facing a shorter life expectancy than their parents. This shortened life span stems from poor physical and mental health and education deficiencies.
HealthCode, the 501c3 non-profit organization that brings you Green Ribbon Schools and Healthivores, develops programs that make learning and taking action around personal health, sustainability and STEM subjects fun for children, so we can reverse this alarming trend
HealthCode's programs focus on:
Childhood obesity and health issues
STEM skill and interest enhancement
Lessening the achievement gap for low income students
21st century, college and career skill enhancement
Sustainability and environmental awareness
By donating to HealthCode, you help keep all of our programs and resources free to any public or private K-12 school
Donate by Mail:
HealthCode
1607 Waterston
Austin, TX 78703
512-322-9323
Other ways to give:
We welcome foundations, corporate sponsors and in-kind contributions.
Please Contact Us to discuss partnership opportunities, program development and support